Discover the ZEISS Difference
Simcoe Optometric Clinic proudly stocks an incredible array of ZEISS lenses, coatings, and treatments. ZEISS has reached over 200 million people around the world with their premium optics, and we support their vision and want you to reap the benefits.
At our on-site lab, we can customize your fashionable frames with precision technology from ZEISS. Visit us to discover how ZEISS products can enhance your vision and match your lifestyle.

Featured Lenses
ZEISS has developed a collection of precision lenses to assist with common ocular issues and suit several lifestyles. Learn about your vision habits with ZEISS's online vision profile assessment, or speak with our team to uncover your perfect lens solution.
SmartLife Lenses
Our world these days involves heavy usage of digital screens for work, access to information, entertainment, and connecting with family and friends from afar. Your eyeglasses should work for you, no matter how much strain the digital world demands of your eyes.
ZEISS's SmartLife lenses suit anyone who craves eye comfort while staying plugged in, day and night. WIth SmartLife lenses, you'll notice:
More eye comfort while using digital devices

Natural and clear vision, day and night

Wider field of vision across all distances and directions
DriveSafe Lenses
How do you feel when driving in poor conditions? A little stressed? That's normal. Over two-thirds of adult drivers find it challenging to drive in unfavourable conditions, including low-light, oncoming headlights, and bad weather.
ZEISS noticed this pain point and created a solution: DriveSafe lenses. With innovative technology, they manufactured a lens that reduces glare, enables improved vision in low-light, and provides accurate vision of your mirrors in all directions.
Officelens
Working on a computer demands a lot from our eyes with almost constant up close visual tasks for 8 hours. It's no shock that eye strain sets in at the end of the day, and this can worsen if the lenses you're wearing don't suit this demand.
The Officelens selection offers a solution to digital eye strain and provides clear and relaxed vision all day. Some benefits include:
Better spatial perception and contrast vision

Thin and lightweight lenses

High visual performance
EnergizeMe Lenses
This one is for the weary contact lens wearer. Yes, you probably love your frame-free lifestyle, but there are times that you need to wear glasses. Well, ZEISS has curated the ideal lens to refresh tired eyes after prolonged contact lens use.
The EnergizeMe lenses address the visual needs of contact lens wearers, giving your eyes a much-deserved break and refresh. The power of these innovative lenses can:
Relax tired eyes

Reduce

digital eye strain

Ensure clear and sharp vision
Single Vision Lenses
ZEISS aims to solve eye issues, no matter how big or small. With their Single Vision portfolio, which is affordable yet superior, patients can experience clearer, sharper vision, regardless of their prescription strength.
Depending on which lens power you choose, you may notice benefits like:
Better night vision

Precise and high-quality vision

Thinner and flatter lenses

Optimal visual performance

Coatings & Treatments
ZEISS's protective coatings and lens treatments ensure lasting durability for your eyewear. Whether you need reduced glare, blue-light prevention, or UV protection, ZEISS has the solution.
DuraVision Platinum
Say hello to the super robust premium coating from ZEISS. DuraVision Platinum exceeds the normal scope of lens coatings. The result of 9 ultra-thin layers equates to a durable lens coating that resists dirt and comes with advanced anti-reflective (AR) properties.
DuraVision Platinum can challenge everyday wear and tear while providing long-lasting performance matched to your prescription. Other benefits include:
Easy to clean and maintain

Anti-static barrier that reduces need for cleaning

3 times stronger than previous generation of AR coating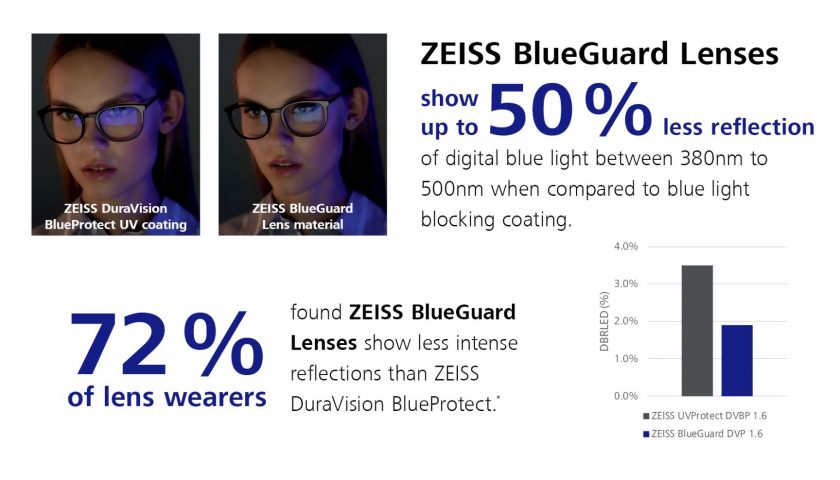 ZEISS BlueGuard Lenses
Our lives are becoming more and more digital. We work, play, learn, and shop online, wherever we are. This means that besides the potentially harmful blue light exposure from the sun, we're also more vulnerable to artificial blue light.
Rather than blue light blocking being achieved through a coating on the surface of the lens, ZEISS BlueGuard Lenses incorporate blue light blocking properties into the lens material itself.
More protection:
ZEISS BlueGuard lens material provides full UV Protection and blocks up to 40 % of potentially harmful blue light wavelengths. ZEISS BlueGuard is designed to address digital eye strain in an increasingly digital world.
Less reflection:
ZEISS BlueGuard Lenses have up to 50% less reflection off the surface of the lens compared to blue light blocking coatings. This makes for an improved appearance of your lenses both online (in videos and meetings) and offline.
ZEISS BlueGuard lenses come standard with DuraVision Platinum Coating for excellent clarity, easy cleanability and superior hardness.
DuraVision Drivesafe
ZEISS offers a DriveSafe coating to enhance your lenses and give you more protection while behind the wheel. These work well for those who have trouble in low-light conditions or feel a bit stressed when driving in poor weather. Reduce glare, get accurate vision in all directions, and feel more confident while you're on the road.
PhotoFusion & Polarized
There's a common issue for eyeglass wearers when they step outside, and the sun shines in their eyes. Do you carry a set of prescription sunglasses? Do you have clip-on shades? Or do you struggle through the outdoors with sunglasses that don't correct your vision?
Well, with PhotoFusion, you can have it all with one pair of glasses. These lenses quickly adapt to changing light to keep your eyes protected no matter where you are. You'll get superior UV protection as the photo-active molecules react to changing light, and when you head back inside, they'll be as clear as ever.
ZEISS also offers Polarized coatings for reliable UV protection and glare reduction.
Shop Lenses for Your Lifestyle
Visit us in-store, where our optical staff can guide you through your options and find the best lenses and coating for your needs. Did we mention we can tailor your favourite frames in our on-site lab?
Our Location
You can find our practice in the Malo Professional Building on Colborne Street North. We offer plenty of parking behind our building with accessibility-friendly options available.

Our Address
100 Colborne Street North
Simcoe
,
ON
N3Y 3V1
7:45 AM – 5:00 PM (Closed 11:45 AM – 1:00 PM)
NOTE: October 1st and October 8th we will be closing at 3pm.
Closed long weekends.

Our Brands
Our dispensary is curated with quality and value in mind. We carry close to 1000 frames and new products and styles are updated monthly.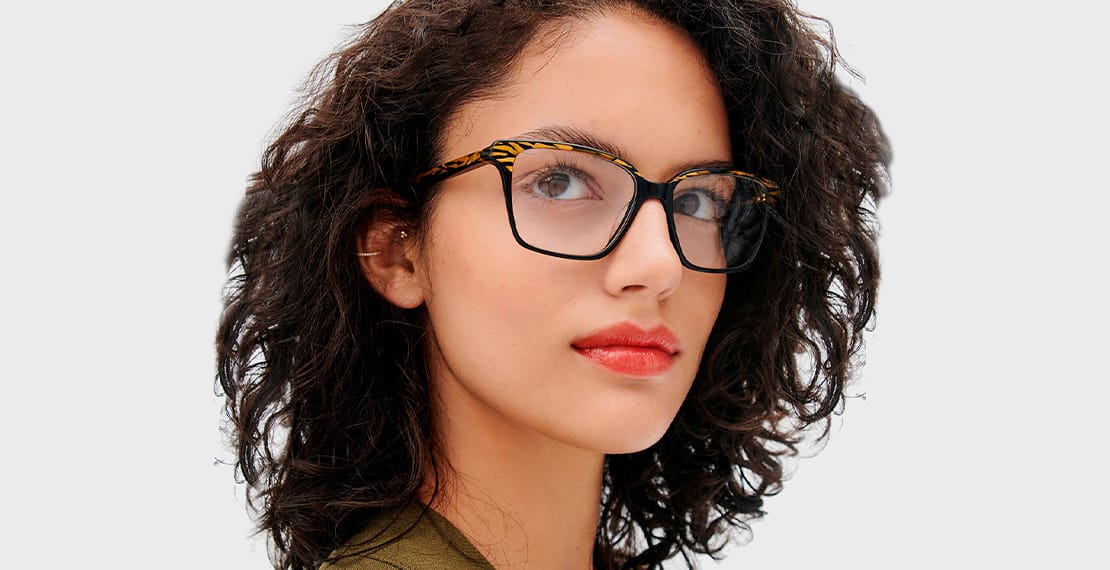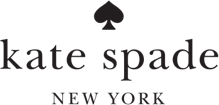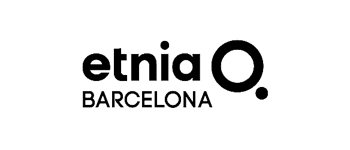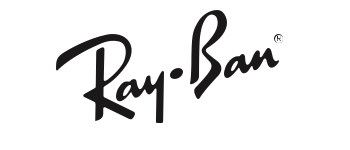 Our Google Reviews