Early Eye Care Education
Eye exams don't need to be boring. That's why we engage children during their time at our clinic. We strive to make healthy vision an interactive activity. All of our eye doctors at Simcoe Optometric are trained and experienced in treating children of all ages.
When examining your child, one of our primary goals is teaching them what healthy vision looks and feels like. We want to encourage them to communicate changes in their sight with you and our eye care professionals. Consistent eye care during the school years promotes safe development as your child grows. Our children's eye exams lay a healthy foundation for years to come. Children and youth 19 years and younger are insured under OHIP for an annual eye exam.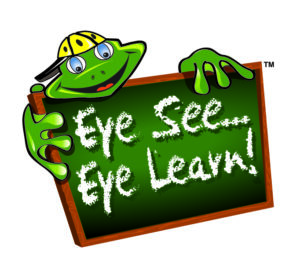 Simcoe Optometric Clinic is proud to be a participant in the Eye See – Eye Learn program! We provide a comprehensive eye exam and eyeglasses at no cost to all students in JK who require eyewear. Contact our office for more details!